Great Northern Contemporary Craft Fair 2018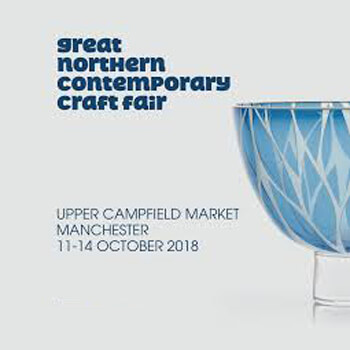 Upper Campfield Market Hall Barton Street Manchester M3 4NN
Great Northern Contemporary Craft Fair 2018
Now in its 11th year, the Great Northern Contemporary Craft Fair is the North's largest and most established annual celebration of contemporary craft.
Set in a Grade 2 Victorian market building in the heart of Manchester on Deansgate, this award-winning event hosts over 150 of the UK's finest designer-makers and craft artists. All exhibitors taking part have been specially selected for their excellence, with jewellery, interior and fashion textiles, ceramics, glass, furniture, print and more on show.
Meet and talk to the makers and discover the inspiration and stories behind their work. This is an opportunity to buy direct from the artists or to commission your own unique, handmade piece.
For further details, list of exhibitors and information on how to get to the GNCCF please visit www.greatnorthernevents.co.uk
Dates
Thursday 11 October: 6-9pm
Friday 12 October: 10am - 6pm
Saturday 13 October: 10am-6pm
Sunday 14 October: 10am-4pm
Venue
Upper Campfield Market Hall
Barton Street
Manchester
M3 4NN