Goldsmiths Fair Talks Programme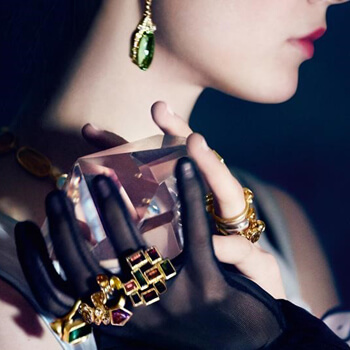 Goldsmiths' Fair Host Breakfast and Afternoon Talks Programme
Goldsmiths' Fair 2017 will be hosting a comprehensive set of talks throughout the two week event.
Breakfast Talks
Be part of the exciting discussions hosted by industry specialists at this year's event.
Talks begin at 10am with breakfast from 9.30am.
Wednesday 27 September
Joanna Hardy will discuss her exhibition 'Timeless Innovation: Selections from the Goldsmiths' Company Modern Jewellery Collection'.
Thursday 28 September
Catrin Jones, curator at the Holburne Museum will speak about 'Understanding the Surface of Silver'.
Friday 29 September
The Jewellery Editor's Maria Doulton will discuss 'Red Carpet Jewellery'.
Wednesday 4 October
Consultant Senior Specialist at Christie's, Jeffrey Lassaline, will speak about the Silver Trust Collection on loan to 10 Downing Street.
Thursday 5 October
Managing Director of Boodles, Michael Wainwright, will share the unique heritage of the brand in 'The Boodles Story'.
Friday 6 October
Curator of British & European Iron Age Collections at The British Museum, Dr Julia Farley, will discuss the recent find of Iron Age Gold Jewellery in Staffordshire.
Afternoon Talks
Amongst the highlights of this year's afternoon talks programme will be a conversation with the Woman's Hour Crafts Prize finalist, Romilly Saumerez Smith.
Wednesday 27 September
Corinne Julius discusses jewellery with Zoe Arnold and Jonathan Boyd.
Thursday 28 September
Eleni Bide on the drawings of Omar Ramsden and the Artificers' Guild.
Friday 29 September
Janice Hosegood discusses commissioning silver with Shona Marsh and Brett Payne.
Saturday 30 September
Caragh McKay of Wallpaper* will discuss her favourite pieces from Week One.
Sunday 1 October
Christina Jansen talks to Angela Cork, Michael Carberry & Rebecca de Quin about The New Abstraction.
Wednesday 4 October
Corinne Julius discusses forms and finishes in silver with Adi Toch and Ane Christensen.
Thursday 5 October
Avril Groom will choose her favourite pieces from Week Two.
Friday 6 October
Janice Hosegood on wedding and engagement ring commissioning with Maya Selway and David McCaul.
Saturday 7 October
Janice Hosegood will talk to Romilly Saumarez Smith, Lucie Gledhill and Anna Wales about their unique working relationship.
For more information of the Fair go here