Goldflair Charitable Jewellery Event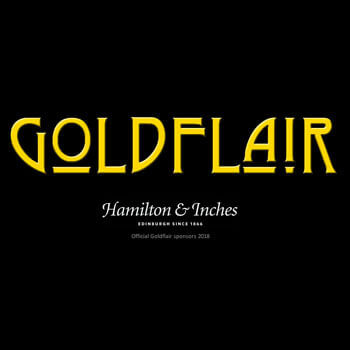 Assembly Rooms, George Street, Edinburgh
Open to Trade / Public bu Ticket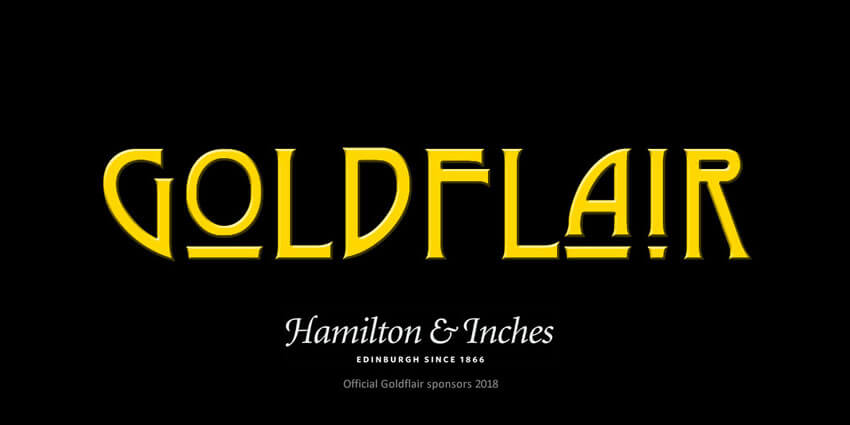 Goldflair Charitable Jewellery Event
Friday the 23 November
Assembly Rooms, George Street, Edinburgh
Jewellers, businesses and ethically minded individuals in Edinburgh are being invited to join The Precious Metals Workshop and local Jeweller, Ian Nicholson, in a discussion about how they can play their part in influencing responsible supply chains in the jewellery industry.
Local jeweller Ian, who is also the founder and Director of the Precious Metals Workshop, is calling on support from industry leaders to take part in a unique event being held at Assembly Rooms on Friday the 23 November with a focus on responsible sourcing of gold.
This special event called Goldflair is the first of its kind and will be the concluding phase of Ian's Going for Gold project. The project, which was made possible by seed funding from Scottish Goldsmiths Trust and crowd funding, included 2 trips for the philanthropic jeweller to see for himself conditions in gold mines in Uganda and Columbia.
Reflecting on his experiences, Ian said:
"The conditions that I saw were an eye opener – exploitation in every sense of the word. Men and women digging in the dirt for a wage barely able to pay for food. As a jeweller myself I feel compelled to tell their stories. For so many of us in the UK these people are not at the forefront of our minds when we are selecting metals to work with or treating our loved one to a nice piece of jewellery."

"But there is positive change on the horizon and as an industry we must keep step with consumer demand which is questioning more and more the origins of supply chains.

"I believe that Edinburgh is well placed to pioneer a community of responsibility in the jewellery industry. We even have our very own Scottish Gold which has a secret ingredient to keep it separate from otherwise contaminated supply chains. Goldflair provides a platform for bringing the industry, makers and public together to support the good work of organisations like Fairtrade, Fairmined and The Dragonfly Initiative and raise funds for these important causes."
Leading the way are official Goldflair sponsor and jewellery power house Hamilton and Inches who felt strongly about getting involved with the project.
Goldflair is one of a series of events being held in the Capital to raise the profile of gold mining issues and responsible supply chains. Members of the public are invited to come to the event and take part in an evening which will be showcasing stunning jewellery pieces from ethically committed British Fairmined and Fairtrade certified designers such as Karen Westland and April Doubleday, as well as responsible gemstones from supporters Gemstones Brazil, Nineteen48, Fair trade Gems and Shangrila. A raffle and high end auction will raise funds for Fairtrade, Fairmined and The Dragonfly Initiative and all profits raised from ticket sales will be dedicated to the cause.
About Goldflair
Goldflair is a charitable event from which all funds raised and profits will go to Fairmined, Fairtrade and The Dragonfly Initiative.
It takes place on Friday the 23 November from 6pm in the Assembly Rooms, George Street, Edinburgh.
A standard ticket is £75 and includes a welcome drink, 3 course meal and all entertainment.
Confirmed speakers include
Ian Nicholson (Going for Gold), Moira Warren (Patience Jewellery),
David Findlay (Fairtrade),
Vivien Johnston (Dragonfly Initiative, Scotgold) and
Stephen Paterson, director of Hamilton and Inches, Goldflair's main sponsor.
Going for Gold is a three phase humanitarian based project which has the key focus of generating awareness about artisanal mining encouraging positive change in how precious metals are sourced. It received grant funding from the Scottish Goldsmith Trust and individual donations through a successful crowd funding Facebook page.
Goldflair is linked to the 'It's in Our Hand Ethical Jewellery Symposium' which was held in April this year and hosted by Precious Metals Workshop (PMW) and the Incorporation of Goldsmiths.
The PMW was set up in 2010 as a platform for jewellers to build their own business, with access to vital tools and equipment. The PMW has pledged to encourage all its makers to source their precious metals responsibly and register with Fairmined and/or Fairtrade.
Artisanal Mining
Some artisanal mining facts:
Around 20% off all mined gold is 'artisanal' meaning they are not officially employed by a mining company, but rather work independently, mining or panning for gold using their own resources. This accounts for 90% of the global gold mining workforce and raises many issues on a human rights level.
Over half a million children work as gold miners in developing countries around the world.
There is about £1 of mined gold in every modern smartphone. That means that we all carry about 20p of exploited gold in our pockets.
www.goldflair.co.uk
www.preciousmetalsworkshop.com/goingforgold
www.thisisian.com/blog