Fair Luxury presents at IJL 2019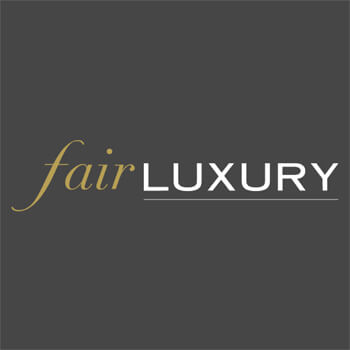 Fair Luxury present @ IJL 2019
Since its inception in 2016 the Fair Luxury collective has provided a platform of promotion, information and education surrounding the complex topics of ethics and sustainability in today's jewellery market.
Bringing such challenging and ever evolving subjects to a wider audience requires support from our dynamic industry – therefore the Fair Luxury collective are proud to be once again presenting at International Jewellery London for the third year.
Fair Luxury would like you to join them at IJL's 'Knowledge Hub' on Tuesday 3 September for what promises to be a diverse discussion of latest topics presented in a varied and inclusive style.
Tuesday 3rd September 2019
10.00-10.30am
Gold with Heart
David Finlay – Manager of Fairtrade Gold at The Fairtrade Foundation
With this talk David will be available to answer questions surrounding the work of the Fairtrade Foundation and the real life benefits it brings to small-scale mining communities. The session will then conclude with a forward look at the future for Fairtrade Gold and its global plans.
10.45-11.15am
Using Partnerships to Bring Traceable and Responsibly Mined Gemstones to the International Jewellery Market
Stuart Pool – Founder at Nineteen 48
Stuart will be Presenting the Moyo Gemstones project – an ethical gemstone collaboration between Nineteen 48, Pact and Anza Gems which aims to develop relationships and routes to market for the female artisanal precious gem miners of the Uba Valley of Tanzania.
11.30am to 12.00pm
Responsible Sourcing for Small Jewellers: Easier than you Think
Levin Sources and Fair Luxury
Rosanna Tufo - Researcher and Project Manager Levin Sources
Susi Smither – Founder at The Rock Hound
Arabel Lebrusan - Founder at Lebrusan Studio
Stuart Pool – Founder at Nineteen 48
This practical seminar will use an expert panel format to provide actionable strategies for jewellers wanting to develop policies and procedures which live up to their ethical commitment. There will be advise on transforming your own business and gaining a competitive advantage in a market where jewellery customers are increasingly keen to purchase ethical, sustainable and compassionate pieces.
A full list of the seminars can be found on the IJL website at: www.jewellerylondon.com
@ the Knowledge Hub
Olympia London
Hammersmith Road
Kensington
W14 8UX

IJL is a trade-only event designed for traders, buyers and those that work or are being educated within the jewellery industry.
Tickets are free for those who register in advance.
Don't miss your opportunity to be educated and inspired.
For more information on IJl click here