Experimental Workshop of Contemporary Jewellery with natural materials with Carlos Silva
Red Stables, St. Ann's Park, Raheny, Dublin 5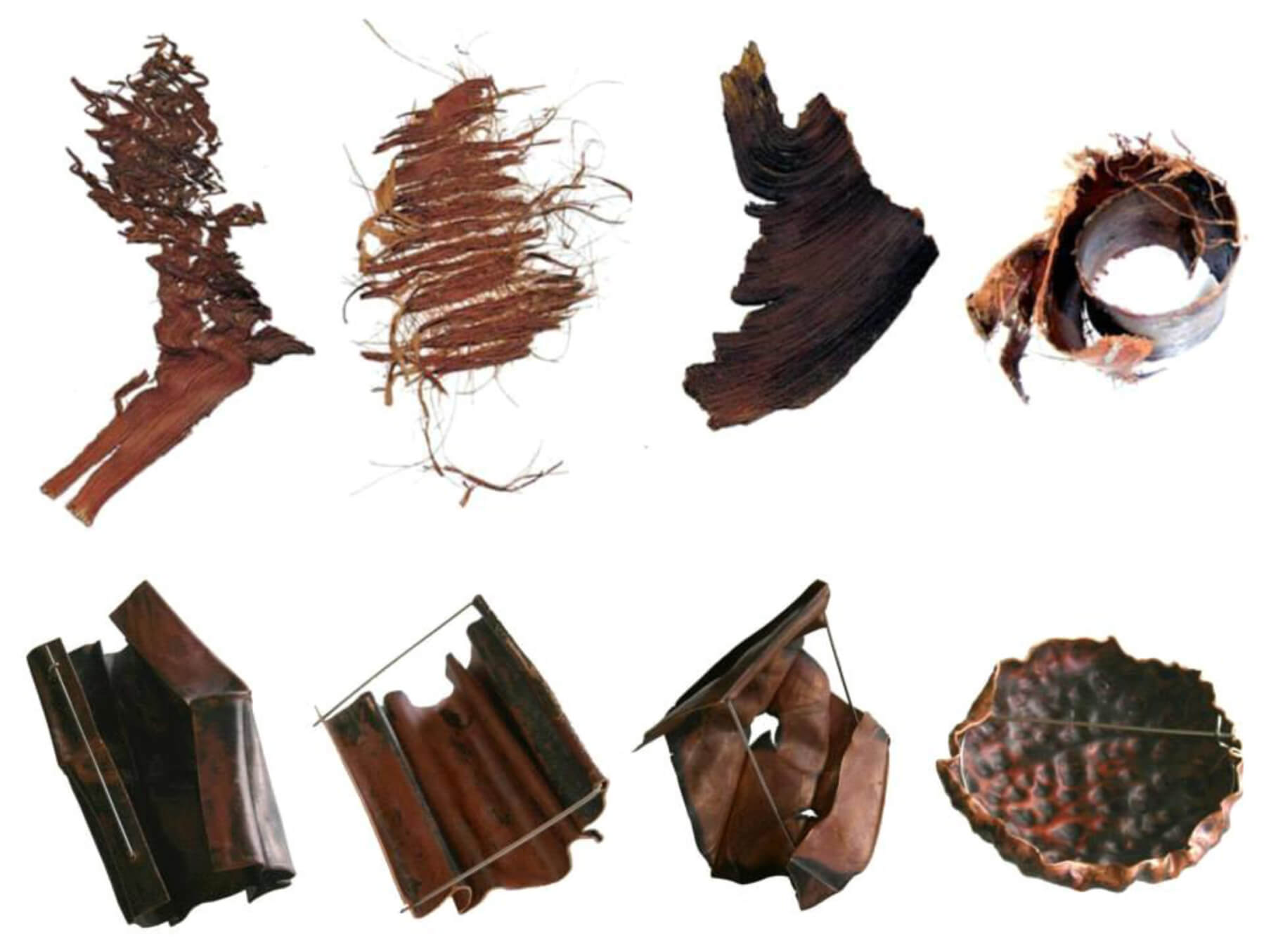 OBSERVE - COLLECT - INTERVENE - EXPERIENCE
Experimental Workshop of Contemporary Jewellery with natural materials with Carlos Silva
October 11
th

to 13

th

2019
Red Stables, St. Ann's Park, Raheny, Dublin 5
The aim of this workshop is to introduce students to the knowledge and practice of using found natural materials within the field of contemporary jewellery.
St. Ann's Park will be the starting point for the participants to explore, observe, experiment and test their creativity in the design of jewellery.
A small exhibition will be made with the resulting pieces of this process on the last afternoon.
Participants will be using binding materials like string, needles and thread, steel wire, tape, various glues, and a hot glue gun. These items will be provided however for your own independent working it is advised to bring what you can to maximise the time.
Programme
The participants will explore the different jewellery techniques taking as a starting point the materials collected in the park grounds.
Day 1:
Introductory presentation and examples as a starting point to the workshop.
A guided walk around St. Ann's Park to gather natural materials.
Further informed selecting of the gathered materials collected in the park for use in the building of your jewellery piece.
Observation and manipulation of materials.
Day 2:
Round table and brief orientation (30 minutes more or less).
Free workshop for the development of the pieces.
Day 3:
Round table and brief orientation (30 minutes more or less).
Free workshop for the development of the pieces.
Presentation/exhibition of the results.
Who can attend the course
Students who have basic knowledge of jewellery techniques and can attend this course.
Participants
Minimum number of students: 8; Maximum: 10
Cost
€350
Lunch provided by Olives Room included
About the Workshop Leader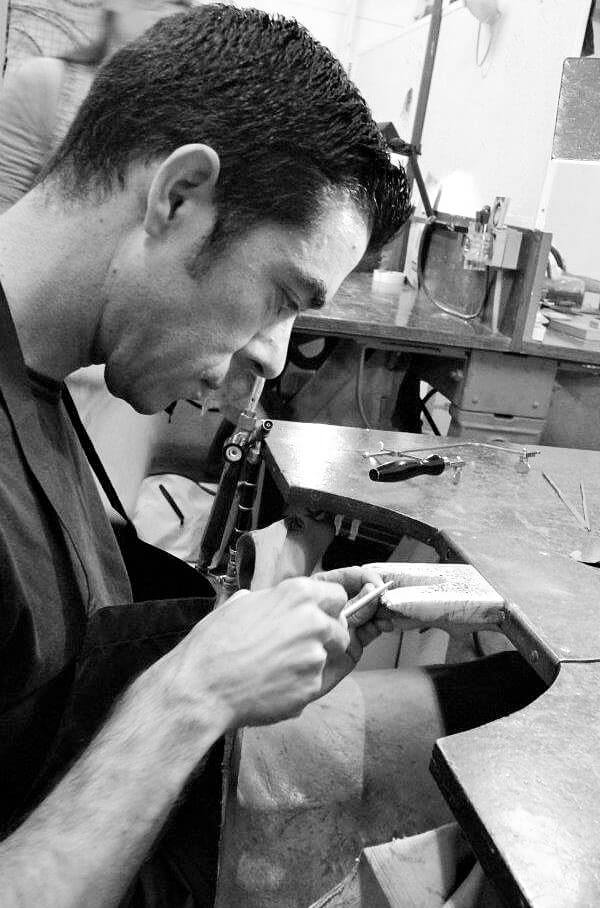 Carlos Silva | 1970 |
Lives and works in Estoril | Portugal
Graduated in jewellery at Ar.Co – Centro de Arte e Comunicação Visual in Lisbon | Portugal
Portuguese Ambassador of Art Jewellery Forum (AJF) - international platform that promotes contemporary jewellery.
Curator and producer of national and international exhibitions, workshops and lectures with national and international guests.
Regularly participates in exhibitions, symposiums and national and international workshops.
"My work begins with fragments and an inevitable urge to organize them, to group them back together. I'm attracted to the idea that fragments are traces of something that has been broken, that lost its integrity, but also raw material for building something new. The dialogue of the hands with the materials and the quest for making each fraction fit turns into something of a ritual. The shape of each new jewellery piece is driven by this process, towards the creation of a solid and (again) stable surface that carries the symbolic protection of this new configuration to the body".
facebook.com/carlossilvajewelry
Venue
Red Stables, St. Ann's Park, Raheny, Dublin 5
Dates
11th to 13th October 2019
For more informationand to book:
For further information and booking contact Clodagh Molloy email: clodaghmolloy@hotmail.com
0892259647