Elements – Scotland's Festival of Jewellery, Silver and Gold
Lyon & Turnbull, Edinburgh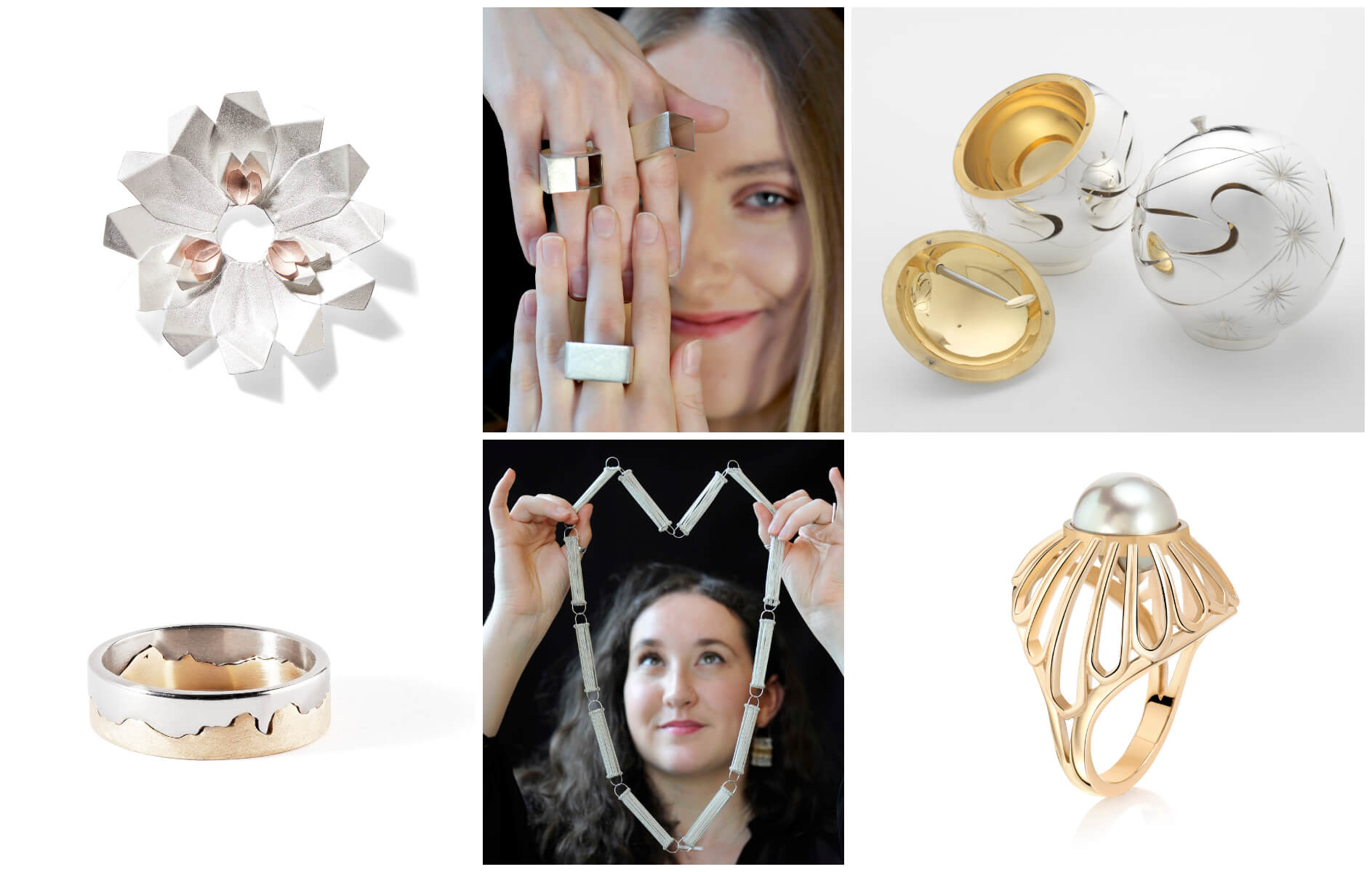 Elements – Scotland's Festival of Jewellery, Silver and Gold
8 to 10 November 2019
Lyon & Turnbull, Edinburgh
Elements, Scotland's festival showcase for the finest Jewellery, Silver and Gold will be a chance to see work by 50 of the finest designer makers –with around half from Scotland and half from the rest of the UK.
The event, organised by The Incorporation of Goldsmiths of Edinburgh in partnership with auctioneers Lyon & Turnbull, is the perfect opportunity to buy beautiful Christmas gifts that will be cherished for many years to come. Attractions include a sales fair with jewellery and silverware from £45 to £15,000 and ranging from affordable brooches and earrings to exquisite one-off pieces, handcrafted using precious metals and gemstones.
This year there will be 50 exhibitors, half from Scotland and half from elsewhere in the UK. They include 38 jewellers and 12 silversmiths.
Renewal
In addition to the sale, Elements will have and exhibition called Renewal with work from around 60 silversmiths from the European Silversmithing Forum, HammerClub. A centerpiece will be The Common Bowl, which was made at the HammerClub conference in Dundee in June – the first time its annual gathering took place in the UK.
The exhibition explores renewal through innovation and new technologies, the re-use of materials, new designs for familiar objects, the reinvention of traditions and techniques, development of form through repetition of shape or action, and renewal within nature.
Renewal will introduce visitors to the nature and form of contemporary silversmithing and its ability to act as a medium for sharing ideas and stories.
For example, work by Scottish maker Bryony Knox brings to life a tradition from the Isle of Jura that each winter the swallows dive into the water and transform into fish, re-emerging in spring as birds again.
Wendy Ramshaw – Celebrating A Modern Master
Wendy Ramshaw (1939-2018) was an international champion of modern jewellery. Wendy Ramshaw – Celebrating A Modern Master is a showcase of her work curated by The Scottish Gallery. A key figure in the British Contemporary Jewellery movement from 1960 onwards, her work is instantly recognisable for its signature geometry and skilfully executed design.
The Scottish Gallery hold a collection of pieces from key periods in Wendy's career including; Picasso's Ladies, Room of Dreams and a Journey Through Glass. The exhibition provides a glimpse into Ramshaw's spectacular career and includes her signature ringsets.
Live Workshops
A series of workshops can be booked through Eventbrite:
Wire Sculpture Christmas Star Workshop with Linda Lewin
www.eventbrite.co.uk
Make Your Own Ethical Chain with Stefanie Cheon
www.eventbrite.co.uk
Sculpt a ring Workshop
www.eventbrite.co.uk
An evening talk will also be taking place
www.eventbrite.co.uk
Venue
Lyon & Turnbull's auction rooms,
33 Broughton Place,
Edinburgh,
EH1 3RR.
Dates
8 to 10 November 2019.
Open
11am to 6pm daily.
Tickets
Entry: £5