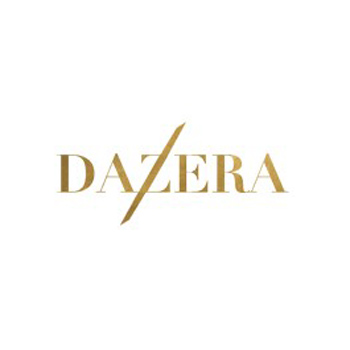 The Exhibitionist Hotel in South Kensington
Dazera Exhibition
One of London's best kept artistic secrets, The Exhibitionist Hotel in South Kensington, will once more host the Dazera exhibition for creative fine jewellery this year on 30 November to 2 December.
Founded by jewellery designer Domini Hogg, Dazera is dedicated to raising the profiles of emerging artists and creative designers working with precious stones and materials. According to Domini the vibrancy of the hotel's ever-changing artwork is what initially attracted her to exhibit there.
"It is important for original jewellery to be seen within an artistic context rather than in the sterile environment of most shops. The Exhibitionist Hotel exudes creativity and that is what I was looking for."
The Dazera exhibition will offer the opportunity to meet several award-winning designers including Kayo Saito, Max Danger and Susi Hines as well as world-renowned designer Theo Fennell, who will open the first night with a few words on how he started out. With inspiration coming from sources as wide-ranging as the Renaissance, pre-historic statues, robotics, and even vegetables, the show promises to be an interesting one, full of dazzling gems and unusual textures.
Hidden behind an unassuming residential façade built originally for officials of the royal family, The Exhibitionist Hotel is a delightful surprise. Visitors are greeted by a life-size bronze bull, one of the few permanent artworks in the hotel. The artwork in the rest of the hotel is part of a specialist curatorial programme designed by resident curator, Vestalia Chilton of Attollo Art. Under her direction, the corridors and lobby are transformed into blank canvases for visual artists to experiment and showcase their work.
Vestalia Chilton is excited to see how the jewellery will complement the art exhibition she has curated for the same period. "This will be a unique collection of artworks by Russian Rockstar Boris Grebenschikov in connection with Russian Film Week." On the opening night Vestalia will sit alongside other prominent jewellery and art experts to discuss the topic of jewellery as art. The experts include fine jewellery blogger Katerina Perez and editor of the Jewellery Historian, Lucas Samaltanos-Ferrier.
Tickets
If you come for the exhibition, don't forget to try one of the hotel's exotic cocktails. The exhibition will be open 2-9pm 30 November to 2 December (2-7pm Saturday).
All details and tickets can be found on dazera.com.
Expert Talks
Starting Out As A Jewellery Designer by Theo Fennell
Theo will share a few words on how he started out as a jewellery designer before joining the panel discussion on jewellery as art.
Thursday 30th November @ 6.15pm
Panel Discussion on Jewellery as Art
Covering the following topics:
what makes jewellery art

how the perception of jewellery as art has changed over time

whether the environment in which jewellery is viewed affects this perception

how do artists' jewels differ from jewellers' art
with jewellery designer, Theo Fennell, jewellery blogger, Katerina Perez, jewellery journalist, Rachael Taylor, Goldsmiths' Company jewellery historian, Eleni Bide, Editor of Jewellery Historian, Lucas Samaltanos-Ferrier, and Art Curator, Vestalia Chilton
Thursday 30th November @ 6.30pm
Looking back at the key jewellery trends of 2017 and forward to 2018 with Kathryn Bishop
Co-founder of the Women's Jewellery Network and Trustee and Council Member of the Goldsmiths' Craft & Design Council, Kathryn Bishop, looks back on the trends that have heralded new directions in jewellery over the past year and makes some predictions for 2018.
Friday 1st December @ 6.30pm
Gemstone cutting and sourcing by Matthew Morrell
Gemstone expert, Matthew Morrell, talks to us about the challenges of gemstone cutting and his travels across Africa, Asia and South America on the hunt for fine gems.
Saturday 2nd December @ 3pm
Venue
The Exhibitionist Hotel, South Kensington
Dates
30th November - 2nd December
Times
2-9pm (2-7pm Saturday)
Info & Tickets