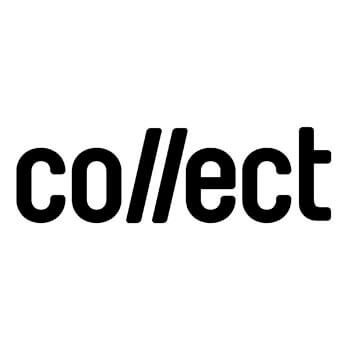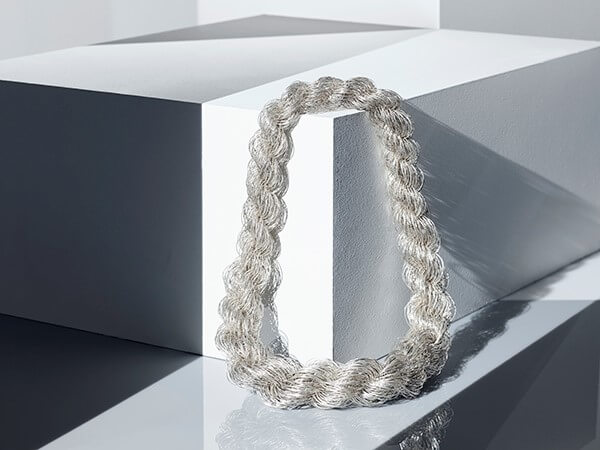 Collect
Crafts Council
Saatchi Gallery, London
Collect will return to London's Saatchi Gallery for its 14th edition from 22 - 25 February 2018.
Collect: The International Art Fair for Contemporary Objects is about more than admiring and acquiring exceptional artwork from hundreds of the world's most talented makers; it's also an opportunity to explore and engage with some of the most intriguing ideas and personal stories in modern-day craft practice. Taking place on three days of the fair, the Collect Talks programme brings together leading craft thought leaders, gallerists, historians, critics, collectors and craft artists to examine the issues influencing the makers and markets driving contemporary craft, looking to both past and future to identify what making means today – and where it is heading.
Comprising panel discussions, artist presentations and interviews, the programme aims to provide insights into modern creative practice, inspire thought and provoke debate.
FRIDAY 23 FEBRUARY
Time: 11:30
In Focus – Jewellery
Gemstone specialist Joanna Hardy, collector and curator Jo Bloxham, jewellery artist Lin Cheung and Goldsmiths' Fair director David Mills explore the influence of the patron and collector in the evolution of fine-art jewellery.
Time: 14:00
Eyes on the Prize
BBC producer Corinna Jones discusses the meaning of prizes for artists and galleries with Crafts Council director Rosy Greenlees, the LOEWE Foundation's president Sheila Loewe, chair of the Jury of the LOEWE Craft Prize Anatxu Zabalbeascoa and winner of the inaugural Woman's Hour Craft Prize Phoebe Cummings.

Time: 16:00
Traditions Reimagined
Programme manager for Design in the British Council's Architecture Design Fashion team Gian Luca Amadei is joined by renowned Dutch ceramicist Piet Stockmans, Peter Ting of ceramics gallery Ting Ying, Scottish furniture designer and wood craftsman Angus Ross and co-founder of South African textile collective Ubuhle, Bev Gibson. Together, they consider the role of cross-cultural pollination in changing approaches and attitudes to craft.

Time: 18:00
Crafts Music Club
Crafts magazine editor Grant Gibson interviews award-winning guitar-maker Alex Bishop about his crafting career as a luthier.
SATURDAY 24 FEBRUARY
Time: 11.30
In Focus – Ceramics
In a companion talk to special Collect 2018 display Masters of British Studio Pottery, curator of The Fitzwilliam Museum Helen Ritchie, gallerist and art dealer Joanna Bird, V&A ceramics curator Alun Graves, and Helen Walsh, curator of ceramics for the York Museums Trust, delve into the story of British Studio Pottery, and what its legacy means for ceramics' modern-day renaissance.
Time: 14:00
Crafts Book Club
Grant Gibson meets author Alexander Langlands to discuss his new book Craeft: How Traditional Crafts Are about More than Just Making.
Time: 15.30
Collecting – An Intimate Relationship
Four collectors and curators share the stories behind their passion. Chaired by independent curator Brian Kennedy, the panel includes art and antique collector Preston Fitzgerald, contemporary glass collector Mark Holford and head of Crafts Council collections Annabelle Campbell.
Time: 16.45
Lightning Talks
Crafts Council creative director Annie Warburton gives six Collect exhibitors 10 minutes and 20 slides each to present their practice.
SUNDAY 25 FEBRUARY
Time: 11.30
In Focus – Furniture
Grant Gibson considers the future of how and where we make and buy furniture with Opendesk founder Joni Steiner and designers Ineke Hans and Sebastian Cox.
Time: 14:00
Collect Open Makers
Caroline Jackman, talent development manager for the Crafts Council, introduces the makers of Collect Open and invites Mella Shaw, Juliette Bigley, Alison Lowry, Donna Brennan and Max Bainbridge of Forest + Found to discuss the large-scale experimental installations they have created for Collect.
Time: 16:00
Next Generation Craft
The Crafts Council's Zoe Dennington and Julia Ravenscroft present a special event for 16–25-year-olds, introducing young craft artists to Collect and explaining the ways in which the Crafts Council supports and nurtures emerging makers.
Note: Admission to all Collect Talks is included in the ticket price.
Date:
22nd - 25th February 2018
Venue:
Saatchi Gallery
Duke of York's HQ
King's Road
London
SW3 4RY