Annual World Gunmaker's Evening 2017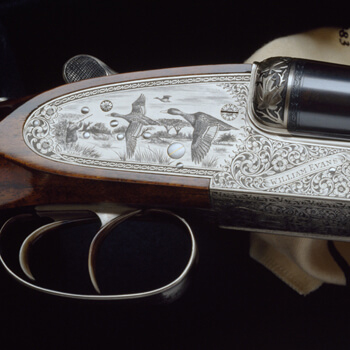 Jumeirah Carlton Tower, Knightsbridge, London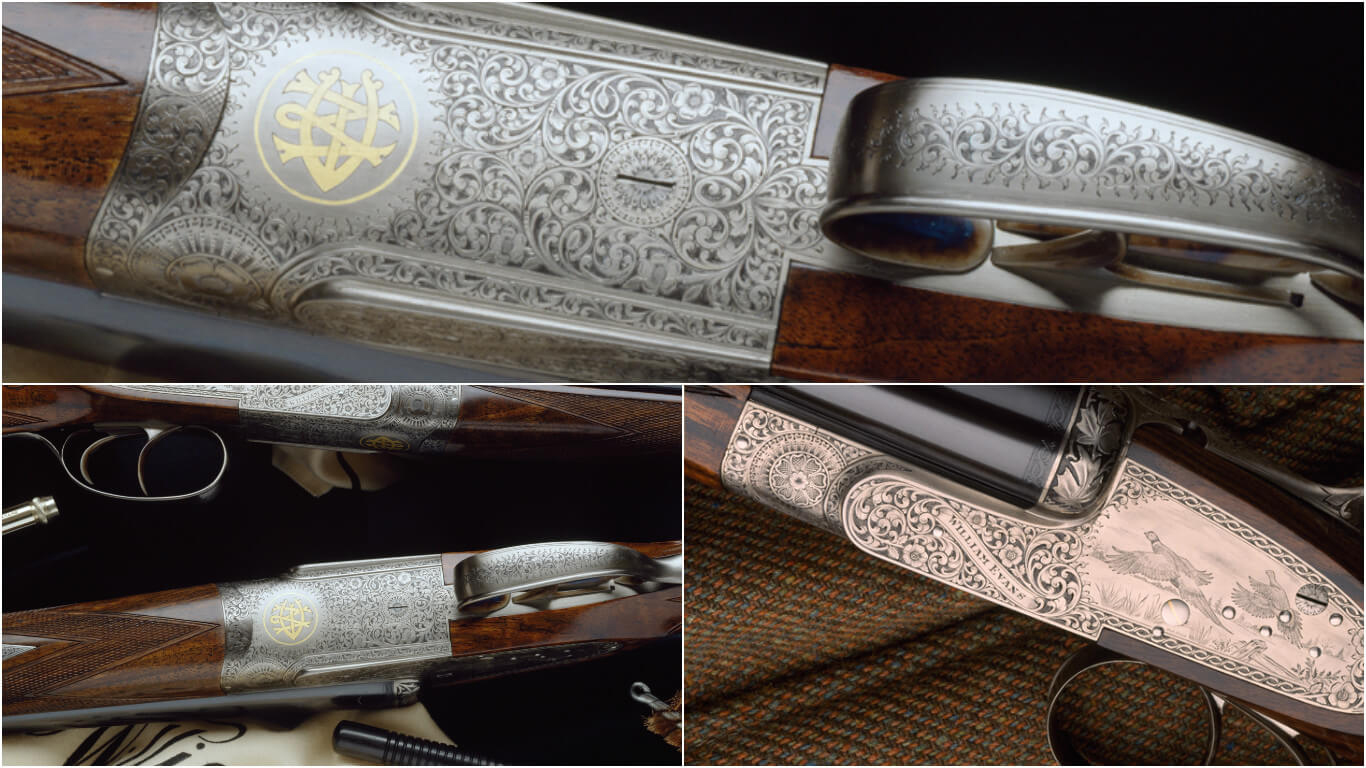 Guns on Pegs hosts The 5 Annual World Gunmaker's Evening
Celebrating the leading examples of craftwork from across the globe
On the 18 May, 2017, shooting enthusiasts have the opportunity to gather in Central London for a night dedicated to the best the worldwide gun trade has to offer. Located at the Jumeirah Carlton Tower in Knightsbridge, the finest examples of gunmaking from all over the world join forces to retail their latest wares, mingle with clients old and new over a glass of wine, and celebrate the shooting community.
"People come purely to make a purchase which obviously is of huge appeal to the gunmakers. We have a dedicated craft area where the makers of the fine works of art are present and a few other brands that complement the lifestyle of the sport of shooting," explains Guns on Pegs Managing Director Chris Horne. "As we are an online business, this is a great opportunity for our team to catch up with our clients and members, as well as bring what we have to offer to life."
Attending the World Gunmaker's Evening for the 5 year, is famed British gunmaker James Purdey and Sons. Established in 1814, James Purdey established his gun and rifle making business at premises in Prince's Street. Located in London since its inception, Purdey is proud to support a London-based show such as The World Gunmaker's Evening.
"As an event, the Gunmakers Evening works so well. It brings together the very best of the gun trade in an elegant and uncomplicated format," explains Head of Sales Jonathan Irby. "We always see existing customers and historically have always met new customers at the event. It is clear that the guests at the evening enjoy having so many prestigious gunmakers at one event, in one room, in London."
Also bearing the name of the brand's founder in 1883 is William Evans, another attendee of the World Gunmakers Evening. Today in their premise at 67a St. James, William Evans boasts their own fine range of shotguns as well as fine examples from Spanish and Italian brands such as Grulla and Perazzi. William Evans is in fact the sole importer of Grulla guns in the UK.
"The World Gunmakers Evening says it all in its name, it is an opportunity for members of the gun trade internationally to gather in one Central London location for the benefit of their clients. We are proud to be able to bring our own William Evans guns to display but also celebrate the accomplishments of Spanish and Italian craft from Grulla and Perazzi."
Head of Brand Advertising Frank Stephenson comments on the source of strength for this event.
"What makes the World Gunmaker's Evening such a success year on year is the calibre of the brands involved. We are extremely proud to host an event that features the world's leading gunmakers under one roof in Central London. We are thrilled to showcase what these incredible brands have to offer, and deliver something truly exceptional to our members and guests."
Brands also attending the World Gunmakers Evening include Beretta, Boss & Co, Browning, EJ Churchill, Merkel, Fausti, Fabbri, Sportarm and many more.
Date
18 May 2017
Times
6pm until 9:30pm
Venue
Jumeirah Carlton Tower, Knightsbridge, London
Tickets
Tickets are £75.00
Champagne and canapes will be provided.
www.worldgunmakers.com enquiries, please email kathryn@zambuni.com or call 0203 137 9078.