Alloy Pop Up – Hackney, London
The Hackney Shop, 99 Morning Lane, E9 6ND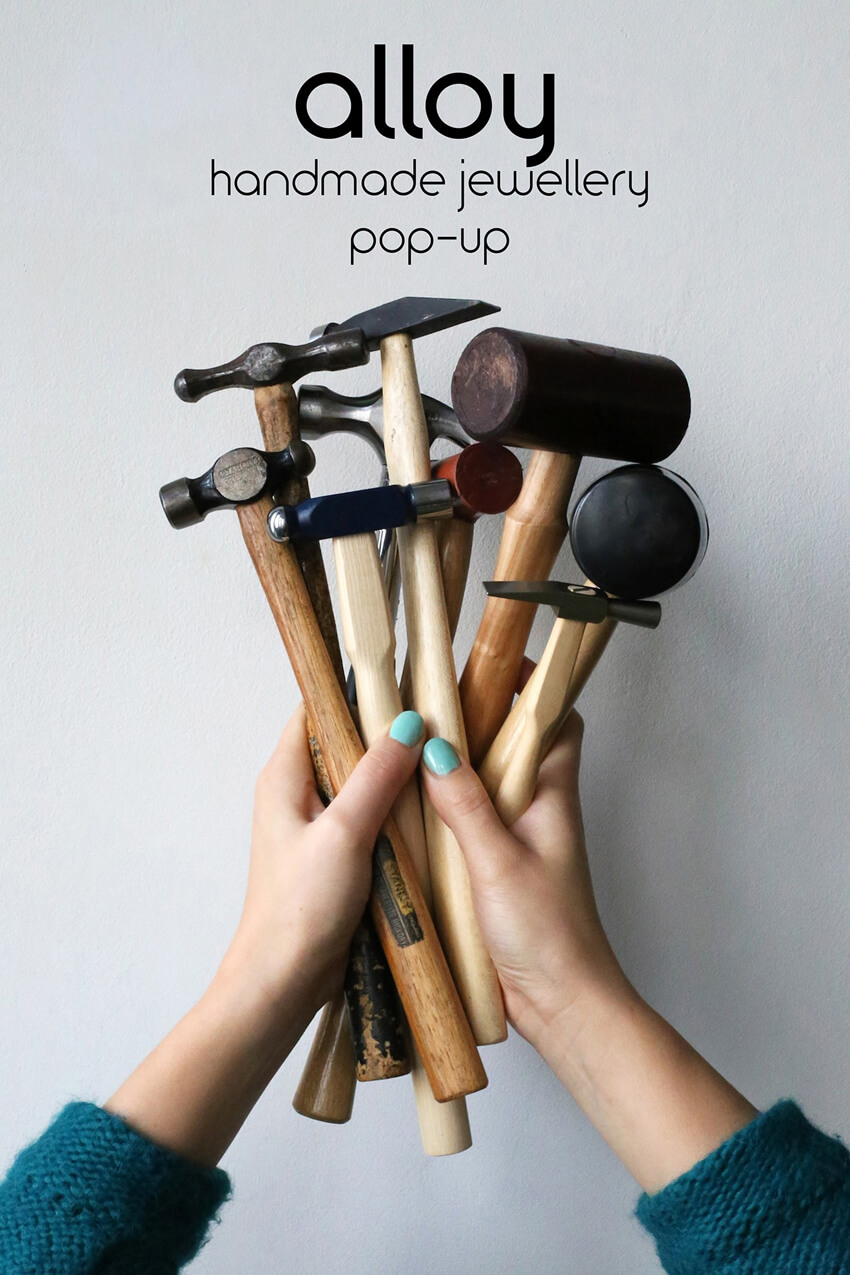 Jewellery designers Emma Aitchison Jewellery, Dovile B and Promises Promises will be exhibiting a new collection of bespoke, hand-made jewellery at a new pop-up, Alloy, in the heart of Hackney.
The three designers will be opening the doors of Alloy exhibition and shop to the general public. They will be showcasing their jewellery-making process, and sharing the stories behind their designs, taking you on a journey from initial inspiration to final product.
Passionate about promoting the importance of supporting local artisans within their trade, the three up-and-coming designers will be sharing their visions, and offering insight into the design process, hoping to encourage others to buy local and support up-and-coming talent.
Alloy will be showcasing a range of unique and one-of-a-kind handcrafted jewellery, daily from 11am – 7pm, from Tuesday 25 October – Sunday 30 October.
With a pop up party on Thursday 27th 6pm-9pm.
Don't just pick up a piece of jewellery, learn about the story behind it and meet the maker.
'Alloy' Opening Hours
Pop up dates: Tuesday 25 October – Sunday 30 October 11am – 7pm
Launch party: Thursday 27 October from 6pm.-9pm
Address: The Hackney Shop, 99 Morning Lane, E9 6ND