35th Marzee International Graduate Show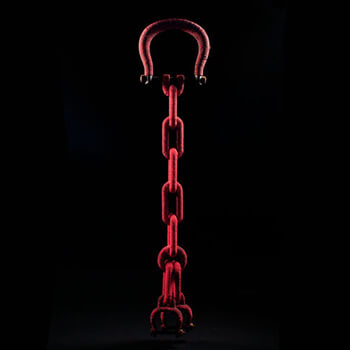 35th Marzee International Graduate Show
29 August until 30 October 2021
Nijmegen, Netherlands
Held every year from August to October, the Marzee International Graduate Show is undoubtedly the highlight of our exhibition calendar and with it we aim to endorse the work of a new generation of jewellery artists; to increase their exposure to the wider public and to encourage a dialogue between makers and their wearers.
The first Marzee Graduate Show took place in 1986 and since then has grown from a modest exhibition, showing work by a small number of students from the Dutch schools – the Gerrit Rietveld Academie in Amsterdam, the Academie Beeldende Kunsten in Maastricht and ArtEz Hogeschool voor de Kunsten in Arnhem – to an event unparalleled in size and scope. Since 1995, the show has included students from a growing number of international schools and academies, providing a fascinating insight into the ideas and preoccupations that motivate young artists from around the world.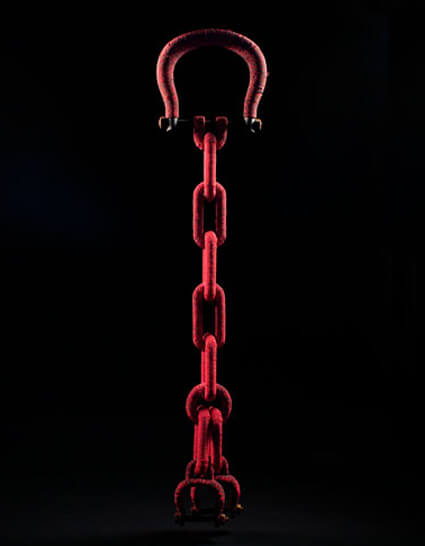 The Beaded Confinement
Marzee Graduate Prize Winner Luisa Kuschel grew up in Mozambique as the daughter of a white mother and a black father. With her piece 'The Beaded Confinement' she makes a connection between the trade in glass beads and racism.
In Africa, traditionally glass beads were incorporated into personal items such as clothing and ceremonial decorations. In the 18th and 19th centuries, cheaply produced glass beads from Europe were exported to Africa where they were used by African artisans to produce wall hangings, personal adornments, and other objects for export to Europe and America where these items were presented as being made by 'primitive natives'.
"With my project entitled 'The Beaded Confinement', I aim to draw attention to the hidden aspects of the glass beads by presenting them in a different way: enveloping a set of shackles with a chain that prevent people from liberating themselves from an identity attributed to them. In my work the glass beads are a symbol of enslavement, as they were used as a tool to shackle and chain the identity of black people. My 'slave chain' is made of thousands of mainly red beads. I chose the colour red as it symbolizes suffering and bloodshed, but also Africa's red soil.
'The Beaded Confinement' is part of the 35th Marzee International Graduate Show which is on display until 30 October 2021.
Regular opening hours: Tue-Fri: 10am - 6pm; Sat: 10am - 5pm
www.marzee.nl/current-exhibitions
Galerie Marzee can be visited again without prior appointment. If you want to visit us with a large group of people, please let us know in advance.
We will of course be available by telephone and e-mail and it is possible to send orders to you