Make
Your
Mark is t
he leading event for students on a precious metal related course.
It will be held on the 1st - 2nd November 2016 at Goldsmiths' Hall, London.
Make Your Mark is a completely free tutor–student event open to anyone studying on a UK-based precious-metal-related course (full- or part-time), whether at degree level or on a short adult education or private tutored course.
Led by the Goldsmiths' Company Assay Office, and supported by the Goldsmiths' Company and the Goldsmiths' Centre, the event provides a packed programme of fascinating talks from leading figures in the trade, live demos, careers advice and the opportunity to talk to a wide variety of suppliers and industry organisations, as well as experts from the Goldsmiths' Company, Assay Office and Goldsmiths' Centre who will be on hand to offer friendly advice on hallmarking, internships, grants, and training opportunities.
FREE Hallmarking Package for Attendees
As part of this year's event, the Goldsmiths' Company Assay Office is offering all students attending an exclusive Hallmarking Package for free. This unrivalled package comprises of a ten year registration (featuring one of the Goldsmiths' Company Assay Office's standard designs) and laser software set-up in preparation for laser hallmarking.
At the event visitors will be able to access
A free hallmark registration package *

Celebrity guest speakers

Careers expertise

Access to services, suppliers and organisations for advice and guidance

Hallmarking guidance

Live demonstrations and offers
Keynote Speeches
There will be two keynote speeches at the free event. Theo Fennell, one of Britain's leading jewellery designers, and Michael Wainwright, Managing Director of Boodles and Prime Warden of the Goldsmiths' Company, will be giving the keynote speeches on Wednesday 2nd November, underlining their commitment to nurturing talent and the future of a great British trade.
This year's event will also feature the Make Your Mark Design Competition.
To register to attend Make Your Mark, please visit the Assay Office website.
What: Make Your Mark - the leading event for students on a precious metal related course
Presented by: The Goldsmiths' Company Assay Office
Dates: Tuesday 1st – Wednesday 2nd November 2016
Venue: Goldsmiths' Hall, London. EC2V 6BN
Cost: FREE
For more information:
assayofficelondon.co.uk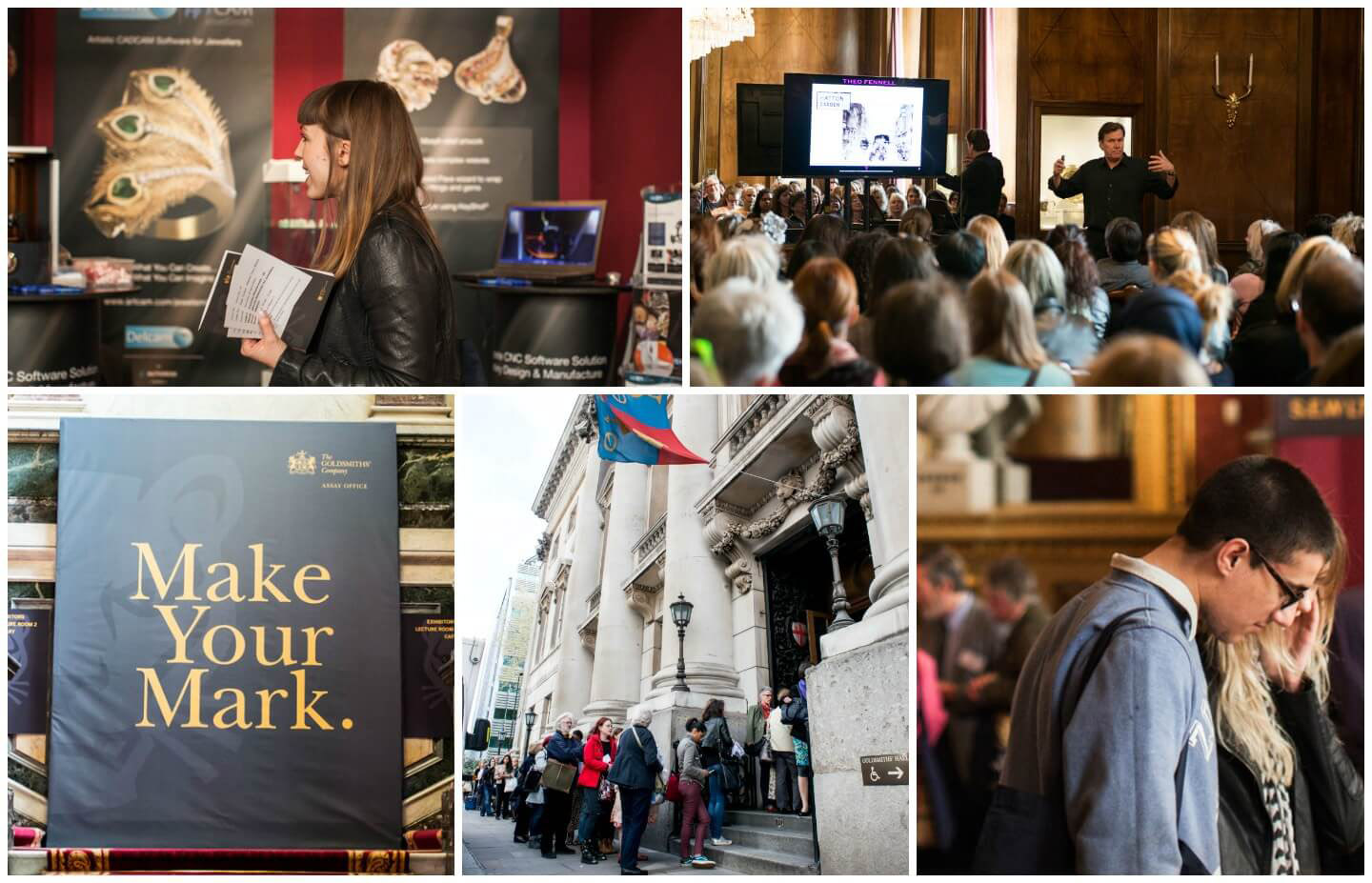 * Terms and conditions apply