OXO Tower, Southbank, London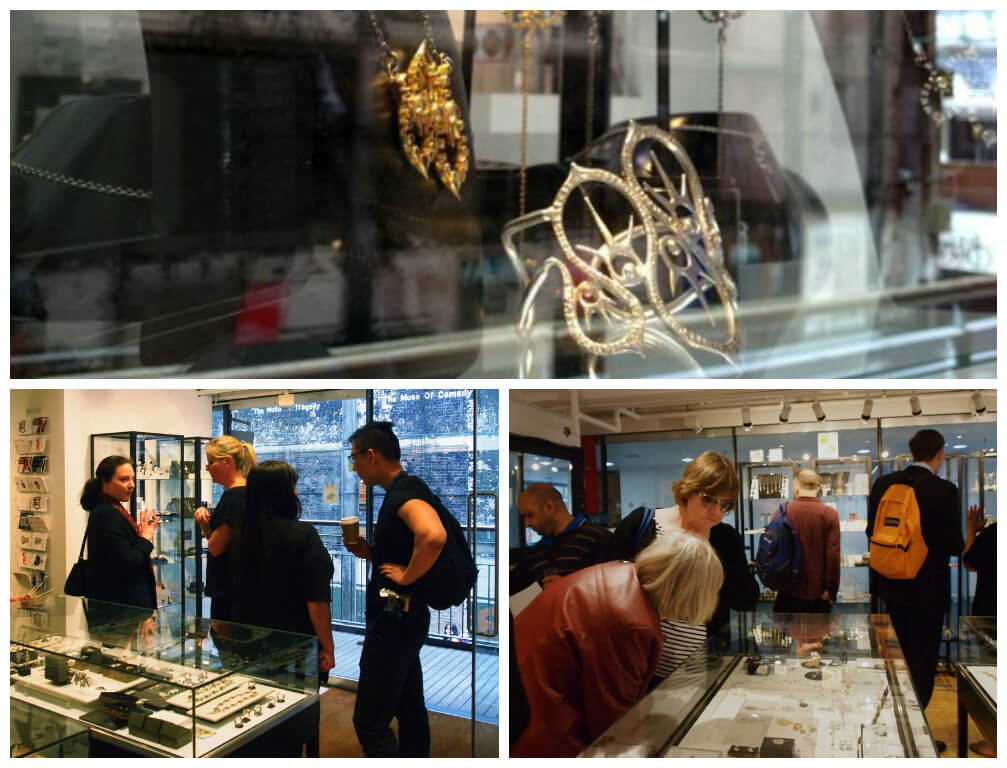 JeDeCo is a working collective of jewellery designers and makers from a variety of backgrounds. We have professional expertise in sales, communications / marketing / PR, business admin, accounts and of course jewellery design, making, pricing, wholesaling, and retailing.
Our gallery at the OXO Tower on London's Southbank is entirely run by its members and gives each of us a unique retail experience: improving our sales technique, planning displays, managing events and promotions, as well as finances and suppliers. Importantly we each have a permanent exhibition space for our work and we control the environment in which our jewellery is sold.
We've had a great 5 years and are now looking to add new talent to our group. We're looking for driven jewellery professionals with a hands-on, collaborative attitude and the skills to help us grow. This could be you!
By joining our OXO gallery you receive:
A retail space to truly call your own: you can advertise it, promote it, meet clients and run your own sale events there
Your dedicated cabinet space to showcase and sell your jewellery from, manned by members up to seven days a week
Full revenue of your sales (minus the standard 2.5% credit card commission)
The ability to test new products and refine collections on an ongoing basis
Access to our workbenches and safe storage
Online promotion and sales via our website and social media
An army of like-minded jewelers collaborating to make our business a success
Inspired? Check us out at www.jedeco.co.uk and our other channels.
For more information and to apply please contact membership@jedeco.co.uk