A Mining Statue - Doncaster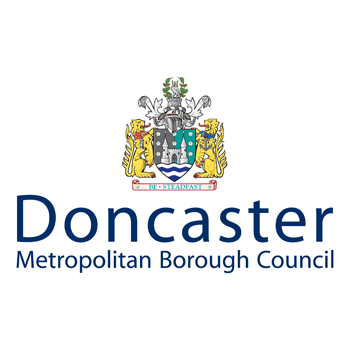 Andy Maddox, Business Development Manager
andy.maddox@doncaster.gov.uk
Doncaster Metropolitan Borough Council seeks to commission an experienced artist to design and implement a high quality figurative statue, cast in bronze.
We are looking to establish a work of local, regional and national significance, of the highest artistic standards and quality, in the heart of the Town Centre to commemorate and celebrate Doncaster's mining heritage.
Aims and Objectives
This project seeks to achieve the following objectives:
The work must be both in keeping with the requirements of an ambitious and forward looking town, and a fitting tribute to Doncaster's rich industrial heritage.
Significant engagement and consultation with mining communities across the borough as part of the design process.
The work, cast in bronze, will be robust and fully accessible; themes and imagery should be easily understood by the public, and have a high impact on the overall aesthetic of the space.
The work will be mindful of the proposed architectural landscape of the area, as outlined in the Town Centre Masterplan.
To attract and inform visitors to the site and instil a sense of pride in local history.
Budget / Fees / Expenses / Timeline
We anticipate the total project budget for this project will be in the region of £120k.
DMBC plan to achieve this finding through a public donation campaign and will be contracting specific lead to crowdfund for the commission. The budget will include all artist's fees, travel expenses, consultations, foundation costs, materials, production/manufacturing costs, reports/documentation, installation and transportation costs.
The successful artist will be commissioned in two phases.
The first phase of community consultation, research and design is guaranteed funding.
The second phase, funded by public donation, will consist of full commission for the main work and installation.
Application Process
Application Deadline 03.03.17
Shortlisting of Applications 13.03.17
Invitations to present formal proposal 14.03.17
Interview Date 20.03.17
Appointment of artist 21.03.17
Contact
Submission If you have any queries about the open call process, or wish to discuss your ideas in confidence, informal enquiries about the project should be directed to Andy Maddox on 01302 737377 or andy.maddox@doncaster.gov.uk
To Apply
To apply for this commission we require artists to submit proposals electronically via email to Andy Maddox, Business Development Manager: Leisure Services andy.maddox@doncaster.gov.uk
Application Deadline
Deadline for submission is 3rd March 2017 at 17:00
More Information
Full details can be found on the Right Up Our Street website here:
http://rightupourstreet.org.uk/commission-create-mining-statue-doncaster
To apply for this commission we require artists to submit proposals electronically via email to Andy Maddox, Business Development Manager: Leisure Services at andy.maddox@doncaster.gov.uk