In-store Event at Anthropologie to showcase Britain's most Inspiring Female Jewellery Designers
Anthropologie Celebrates 'Women who Weld' this International Women's Day
1 min {{readingTime}} mins
From today, right up 'til April 23rd, the Anthropolgie store on Kings Road, London, will play host to a curated selection of jewellery, designed by Britain's most inspiring female jewellers.
The showcase, which will feature eight designers, was designed to celebrate both International Women's day and Women's History Month, as well as British design. Throughout the event, customers will have the opportunity to buy one-of-a-kind and numbered pieces, all of which have been carefully handcrafted in the UK.
International Women's Day
(March 8) is a global day celebrating the social, economic, cultural and political achievements of women. The day also marks a call to action for accelerating gender parity.
International Women's Day (IWD) has occurred for well over a century, with the first​ ​IWD gathering in 1911 supported by over a million people in Austria, Denmark, Germany and Switzerland. Prior to this the​ Socialist Party of America, United Kingdom's Suffragists and Suffragettes, and further groups campaigned for women's equality.
Full list of artists includes Sarah Angold, Hannah Bedford, Imogen Belfield, Nagle and Sisters, Ruddock Jewellery, Mikaela Lyons, Orla Pearls and Ruth Tomlinson.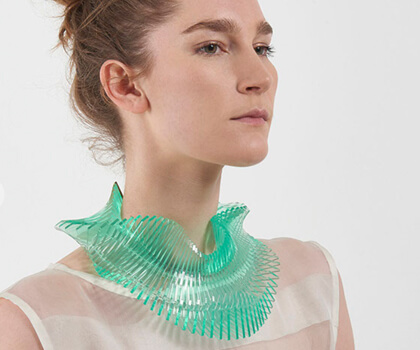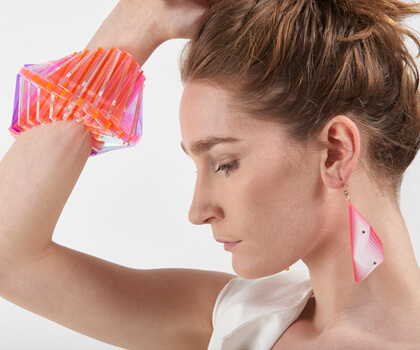 Sarah Angold set up her eponymous London design studio in 2010 upon graduation from the Royal College of Art with an MA in Constructed Textiles. Her passion for sleek avant-garde styling coupled with her desire to make visible the intricate structural engineering behind her pieces has informed the signature aesthetic for which she's now globally renowned. Her collections routinely collide hyper-modern industrial processes with meticulous hand assembly more commonly associated with artisanal craftsmanship.
Website: www.sarahangold.com
Instagram: @sarah_angold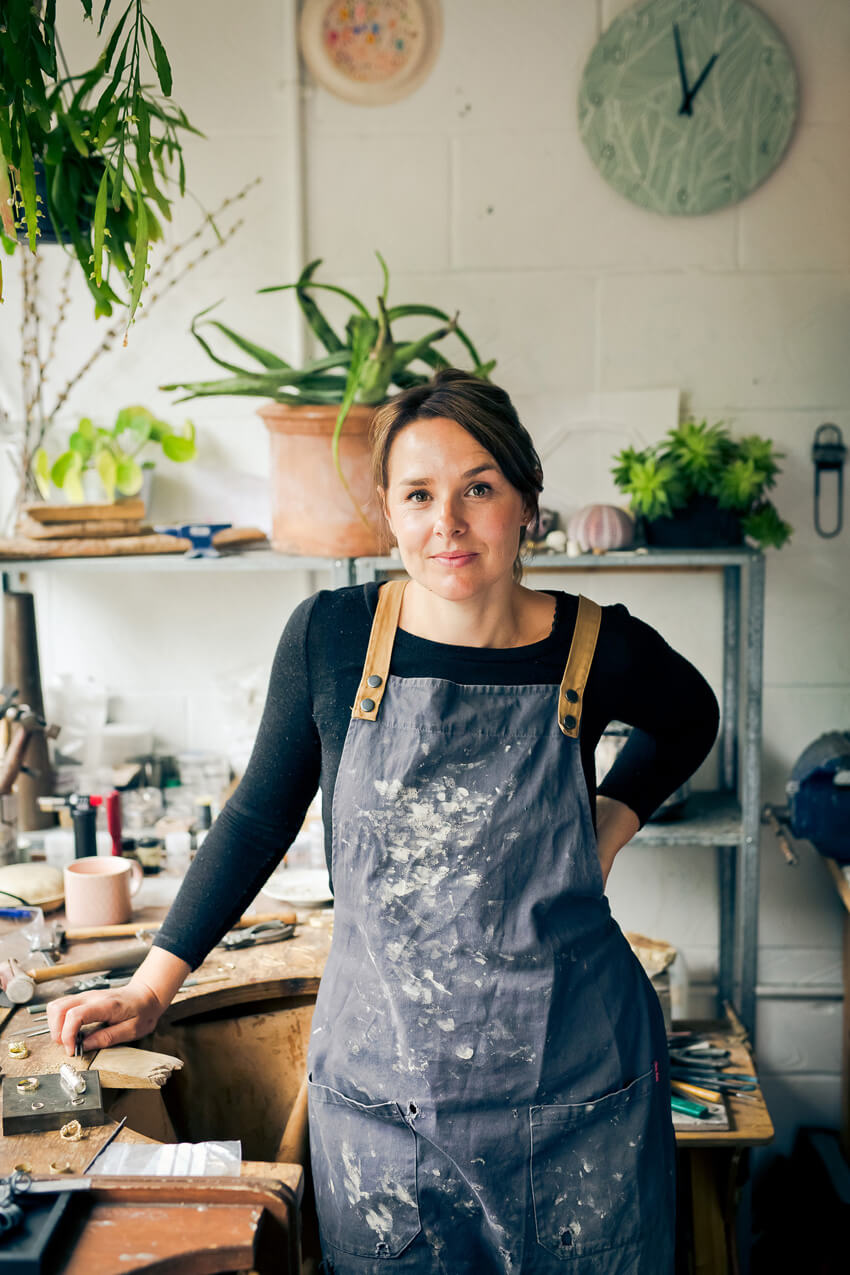 Hannah Bedford skilfully combines the ancient art of granulation with design innovation for a contemporary signature look. Influenced by organic growth and the ever-changing movement of water, Hannah cultivates new ways to embellish her pieces with delicate droplets of gold. Contrasting precious metals add tone and richness to Hannah's aesthetic.
Website: www.hannahbedford.co.uk
Instagram: @hannahbedfordjewellery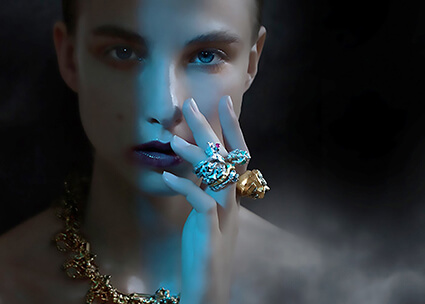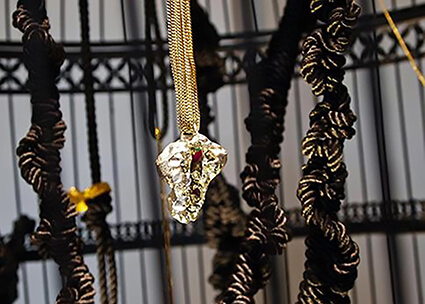 Imogen Belfield continues to push the boundaries with her jewellery collections, developing new designs each season whilst continuing to advance popular signature pieces. Taking inspiration from nature, science and architecture, Imogen is known for her distinct style of mark making in metal: a fusion between fluidity and texture. She creates unique jewellery sculptures ranging from cascading golden nugget pendants encrusted with precious stones, to statement 'rockesque' rings. Belfield's textural and organic designs are instantly recognisable, one-of-a-kind creations that are handmade in the UK.
Website: www.imogenbelfield.com
Instagram: @imogenbelfield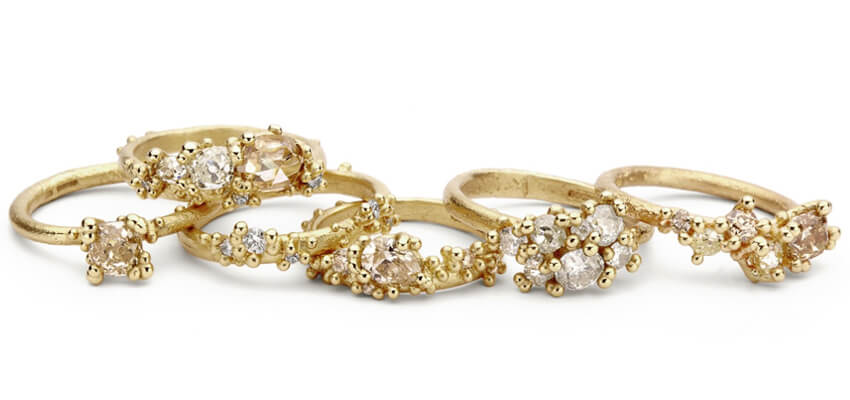 Since graduating with an MA from London's Royal College of Art in 2005, Ruth continues to investigate the unpredictable and push boundaries of perceived preciousness in her critically acclaimed jewellery collections. She is considered by industry experts as one of the leading influences in the current generation of UK jewellery designers, and her unique designs and luxuriously wearable adornments are conceived with the notion of being treasured forever.
Website: www.ruthtomlinson.com
Instagram: @ruthtomlinsonjewellery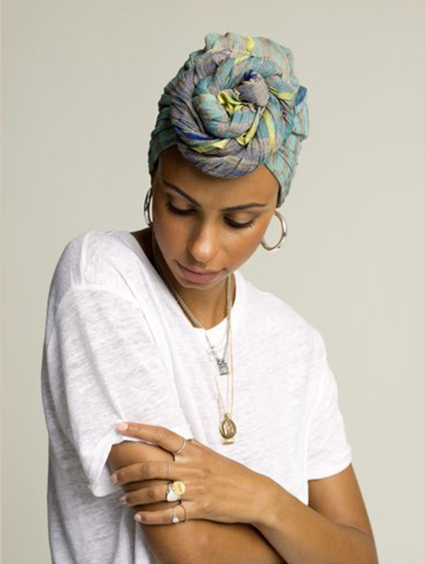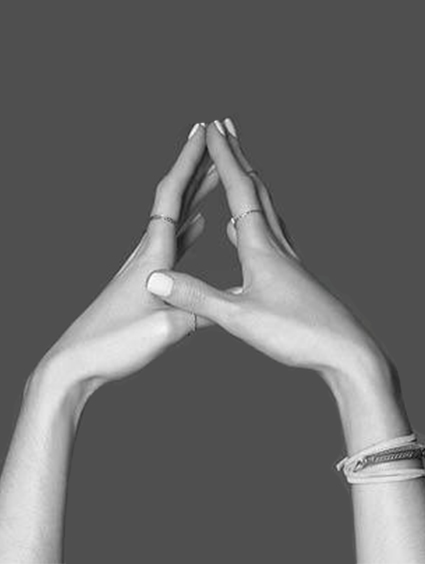 Nagle and Sisters is an up and coming, fresh new jewellery brand created by three sisters. Having always been close, Sophie, Dominique and Chloé knew that one day they would work together to create something truly beautiful. Creativity and passion for different cultures, art and design comes naturally to the girls, a love that they all share and have nurtured over the years.
Being of dual nationality, French and English, the girls have had a perfectly 'franglais' upbringing. Currently based between London and Montréal, the Nagle girls launched their first collection Pyramid in 2015.
With a combined background of jewellery and fashion design, marketing and sales, the girls spent years honing and expanding their skills. Nagle and Sisters is an amalgamation of three minds, three characters but just one style... theirs. Sophie, Dominique and Chloé wanted to design, make and sell everyday jewellery that they themselves would wear and covet.
Website: www.nagleandsisters.com
Instagram: @nagleandsisters
Ruddock jewellery is created by Sarah Ruddock, a British designer based in London.
Sarah combines her personal aesthetics and passion for simplicity with an exploration of modernist sculptural forms and the natural world around her. These influences translate into an offer of minimalistic pieces that meld with the body whilst exuding a sense of strength and modernity.
Timelessness and comfort are a key focus. Sarah aims to create longevity for the wearer with the understanding that jewellery can hold a memory, often marking a point in time that can be carried with the wearer forever.
Website: www.ruddockjewellery.co.uk
Instagram: @_ruddock_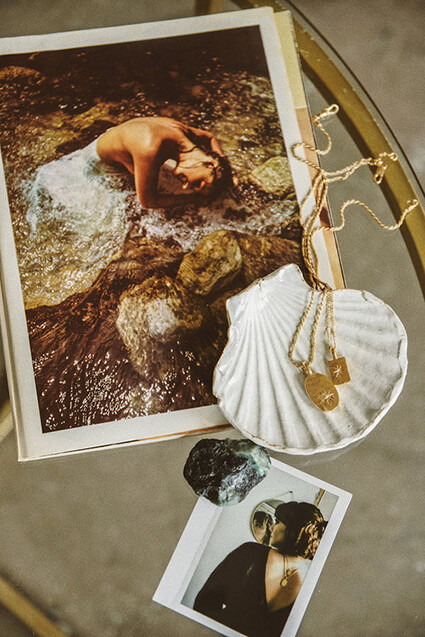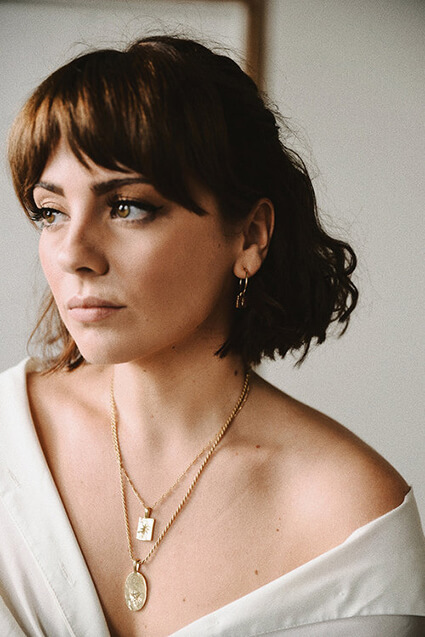 Mikaela Lyons grew up in Leicestershire, where she spend a lot of time in her Dad's workshop. After attending Art College and then University, she worked for various high-street brands as a jewellery and watch designer.
In 2016, after the birth of her son, she decided it was time to slow-down, take-stock and reflect. She decided to begin her brand for a ultitude of reasons. First of all, she wanted to embrace the plinciples of slow fashion, taking environmental and ethical issues seriously. As well as wanting to create something meaningful in her own life, she wanted something to pass down to her loved ones. With this is mind, she regards the hallmark an important feature on all of her pieces.
Website: www.mikaelalyons.com
Instagram: @mikaelalyonsjewellery
A selection of the designers will make appearances for artst-in-residence sessions:

Hannah Bedford – Saturday 16th March – 11:00-14:00
Ruddock Jewellery – Saturday 23rd March – 13:00-18:00
Sarah Angold – Saturday 30th March – TBC
Mikaela Lyons – Saturday 6th April – 11:00 – 16:30
{{'2019-03-07T21:36:23.5583922+00:00' | utcToLocalDate }}