Office & Systems Administrator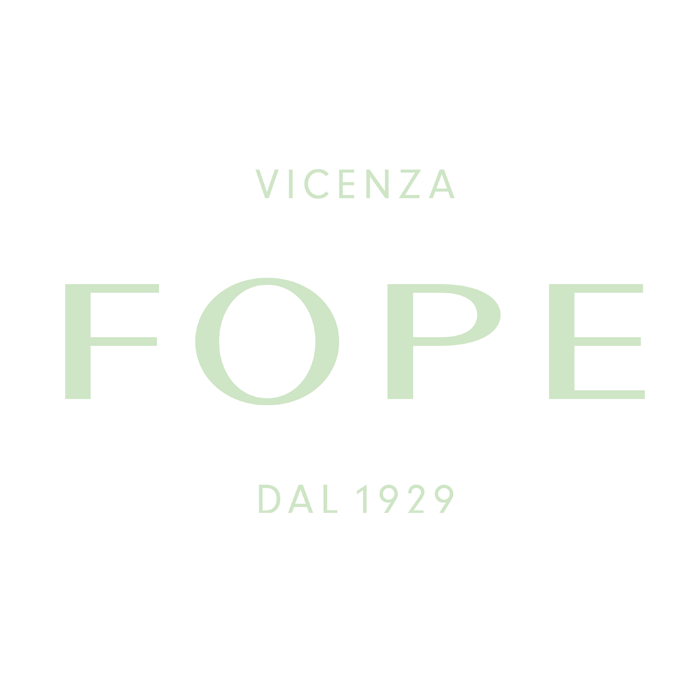 Competitive and negotiable for the right person
{{'2022-11-19T16:50:28.9470000Z' | utcToLocalDate }}
{{'2022-11-30T00:00:00.0000000Z' | utcToLocalDate }}
Office & Systems Administrator
Fope Jewellery Ltd
Solihull
Umberto Cazzola, first of the Cazzola's dynasty of jewellers, opened his first goldsmith's workshop with about 20 employees back in 1929, eventually passing on his innovative, pioneering approach to his son Odino. Today Fope is an internationally renowned jewellery brand, which has been a Responsible Jewellery Council member since 2013 and a certified member in 2014. Inspired by its provenance and by the values that have always steered the company, in 2019 FOPE underwent a new brand identity to mark the 90th anniversary of the company which has remained in ownership by the same family since its inception.
Due to rapid growth and expansion, we are now looking for a new member of our team based out of our Solihull premises.
This newly created position will act as the linchpin for the business and offers huge scope for career development and promotion within the business for the right candidate.
Ideally we are looking for a new or recent jewellery graduate, who has drive and ambition, is process led and is logical in approach, but who also has a work ethic and can roll their sleeves up with an adaptable approach to the work at hand. The ideal candidate will have knowledge or experience within the industry, but will have an interest specifically within the mechanisms of running a business, rather than the creative side of the sector.
We are looking for someone special – who is good at talking to people, with a high level of communication skills to handle our customer relationships, but someone who also has business nous. The position requires screen time and data inputting for process led systems management.
The position will require in-house training on stock management, accountancy and database and software systems. This will involve travel for training to Italy.
The role will be responsible for:
Office administration
Communication via telephone, email and arranging in person visits
Management of the Italian computer based stock and inventory system
Administrating the computer based repair system (including sending and receiving from Italy)
Packing and unpacking parcels
Predominantly this is an administrative officed based position which all business requirements will flow through at a various points, which will require a degree of flexibility and adaptability as the work maybe varied upon occasion.
The ideal candidate would be:
Experienced within the jewellery and luxury industry
Trustworthy
A team player
A self starter, with a strong work ethic
Be flexible and adaptable
Possess excellent communication skills and a good telephone manner
Possess great organisational skills
Capable of representing the company to customers and clientele
IT literate with an adaptable approach to software systems
Have experience with the Microsoft Office Suite
Have a passport (for occasional trips to Vicenza for training)
Have a driving licence
We offer great working conditions in a small but friendly team within a posh air-conditioned modern office in Solihull.
This role offers huge scope for career progression for the right person.
Remuneration for this role is competitive and negotiable for the right person.
To apply please send us a covering letter outlining your previous experience and your CV, letting us know your salary expectations.
How to apply
Applying for a job on Benchpeg is easy. All you need to do is upload your CV, along with your telephone number, email address, and a message for the recruiter, using the form below.
If they receive a high volume of applications, the recruiter may not inform you if yours has been unsuccessful. However, if they're impressed with your application, they'll let you know.

About benchpeg.com/jobs
The jewellery jobs listed on benchpeg.com/jobs provide opportunities for career moves in all types of jobs in jewellery
From creative and design roles, to craft and jewellery manufacturing jobs, to head office, management and administration vacancies, specialist luxury PR, marketing and digital vacancies as well as jewellery sales and retail positions, our listings for jobs in jewellery is the place to come for recruiters and job seekers alike.
Please browse through the listings below for goldsmith jobs, jeweller jobs, jewellery production assistant jobs, jewellery quality control jobs, diamond setter jobs, jewellery retail sales jobs, jewellery designer jobs, jewellery bench jobs, jeweller maker jobs, jewellery studio assistant jobs, jewellery buying jobs, jewellery trainee jobs, jewellery apprenticeship jobs, jewellery sales consultant jobs, bench repairer jobs, jewellery assistant jobs, freelance jewellery jobs and more for a jewellery career!